In the news
Dec 25th, 2018 (Channel 8)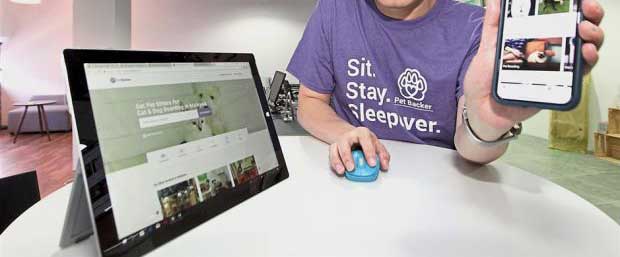 June 11th, 2018 (The Star) - With the Hari Raya Aidilfitri ­holidays around the corner, it's time to plan your balik kampung trip but what about your pets?
March 19th, 2018 (Digital News Asia) - SINGAPORE-based pet services site PetBacker has entered into an agreement with Australian solar panel company AFT Corporation to share resources, technology and data to develop solar-powered geo tracking pet collars, health tracking devices, pet accommodation facilities and heated and cooling pet garments.
March 8th, 2018 (GEM Magazine) - To pet owners, a pet is a family member and no one wants to leave their family member somewhere unsafe while they are away from home. However, the community of pet owners was previously disjointed and pet owners often leave their pets in boarding, kennels and/or pet hotels which often puts their pets in a business devoid of homey warmth and affection. Petbacker is here to change that for good!
Read more: Startups to watch for in 2018 by Global Entrepreneurs Movement (GEMS) …